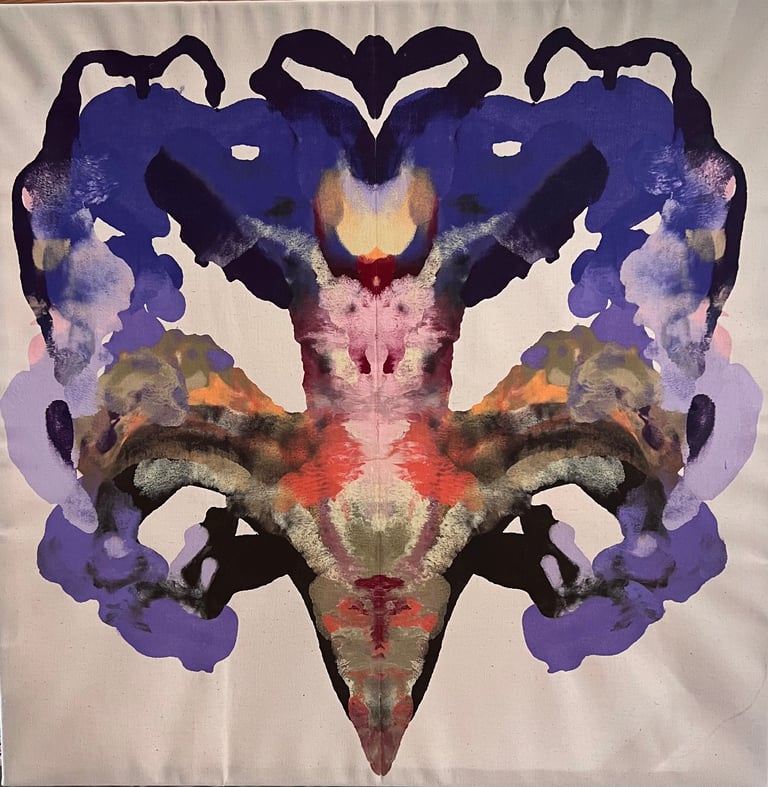 This rat•bat•ram
bestiary created by
letting the materials lead.
This methods of chance reveals a multi layered stories.
A powerful totem and amalgam of symbolism
The rat representing wisdom and fertility
The bat a creature associated with the underworld, transitions and intuition.
The ram is a creature of vitality, fearless determination, and the sacred masculine
Acrylic on raw canvas
approx 28" x 28"
original artwork
signed on verso
Please note***
contact me directly
[email protected]
to purchase
Shipping and tax tbd depending on location
All sales final
Thank you for looking